Sumitomo Quarry and Cement Industry Solutions

Why choose Sumitomo Drive Technology? Because it's Quarry Tough!
Which Sumitomo Gearbox is the right one for your business?
HSM - Helical Shaft Mount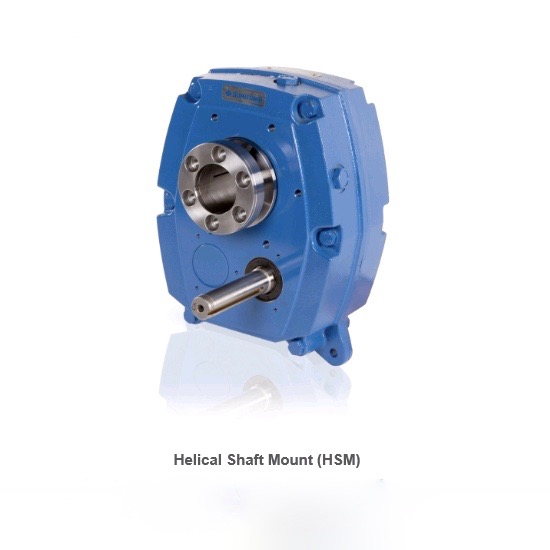 The Sumitomo Helical Shaft Mount is the ideal solution as it can be added to a machine shaft quick and easy!
Fitting and removal is a breeze as the HSM uses a Sumitomo keyless Taper-Grip® Bushing or a more traditional keyed bore option.
The HSM is compatable with SMSR and no modifications are required.
Ratios available - 5:1, 13:1 to 20:1.
44,000Nm torque rating.
Anti rollback option.
Flexible motor mounting options.
We always stock this popular Sumitomo product for same day shipping.
Click here to find a Helical Shaft Mount suitable for your project.
Cyclo BBB - Bevel Buddybox
The Sumitomo Bevel Buddybox has proven itself over time and will typically give you 50,000 operating hours without noticeable signs of wear.
Similar to the HSM, our Sumitomo Cyclo Bevel Buddybox is also equipped with a Sumitomo keyless Taper-Grip® Bushing or a keyed bore option.
The BBB stays well lubricated as double seals on the output prevent leaks.
Designed so that the Sumitomo Buddybox is a compact, saving you space.
Hollow shaft, solid shaft, output flange and taper-grip bushing.
This Buddybox offers a shock capacity which is the highest in it's class.
Ratios available - 11:1 to 26,500:1.
0.1kW to 55.0kW power ratings.
Anti rollback option.
Find more information about Buddybox products under our Right Angle Gear Reducers, here.

Cyclo 6000 Series
The Sumitomo Cyclo 6000 series offer 500% shock load capacity which is more than 300 times greater than similar gearboxes!
Long service life due to smooth rolling motion.
The torque rich design ensures the 6000 series is compact, quiet and very efficient.
Can be sold as a geared unit or as a geared motor.
Developed to work well in rough or harsh conditions.
Ratios available - 3:1 to 1,000,000:1.
Foot and flange mounting options.
0.1kW to 132kW power ratings.
Anti rollback option.
Find our Cyclo Series geared units and geared motors here.
If you have any questions please do not hesitate to contact our Sumitomo Product Manager Jason Kennerley.
Email: jason.kennerley@bayeng.co.nz
Mobile: 027 245 7394
Head over to our Sumitomo brand page for products and additional information.