Did you know your browser is out of date?
To get the best possible experience using our website we recommmend that you upgrade to a newer version or other web browser. IE8 is no longer supported. A list of the most popular web browsers can be found below. Click on the links to get to the download page.
We are open to supply essential services with urgent product requirements. Call 0800 BAY ENG
3M
CO 3M71251 BUCKET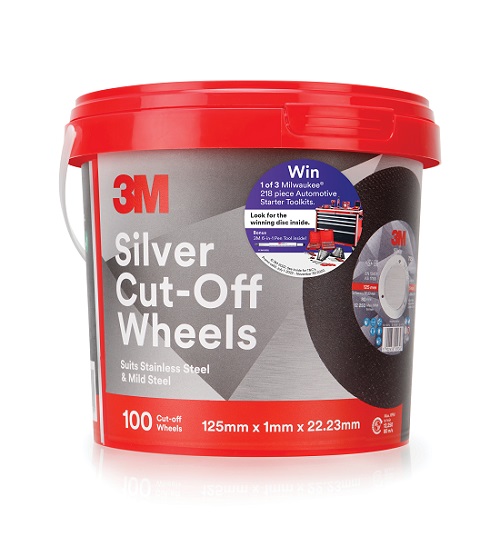 MANUFACTURE CODE: AC019444218
Your Price

Description
Bucket of 100 x 3M Silver Cut-Off Wheel T41 71251 125mm x 1mm x 22mm
The 3M Silver Cut-Off Wheel is designed to deliver an unbeatable combination of performance and value in metal cutting applications.

The 3M Silver Cut-Off Wheel features 3M Precision-Shaped Grain which continually fractures into super-sharp points and edges that slice cleanly through metal, rather than gouging or plowing as traditional abrasives do.
This also helps it to last significantly longer than conventional ceramic grain abrasives while maintaining a high cut-rate over the life of the wheel.

A versatile wheel applicable in many industries, 3M Silver Cut-Off Wheels can be used to deliver a fast and consistent cut through pipe, tube, flat sheets of stainless steel, mild steel, aerospace alloys and more.
3M Precision-Shaped Grain cuts exceptionally fast, helping increase productivity
Designed to quickly cut through metal pipes, tubes flat sheets and more
Exceptional durability extends the life of the wheel for great performance value
May be used on a variety of substrates such as carbon steel and stainless steel
UU009597111 - 71251

Product Enquiry