Fri, May 8, 2015 | Product Releases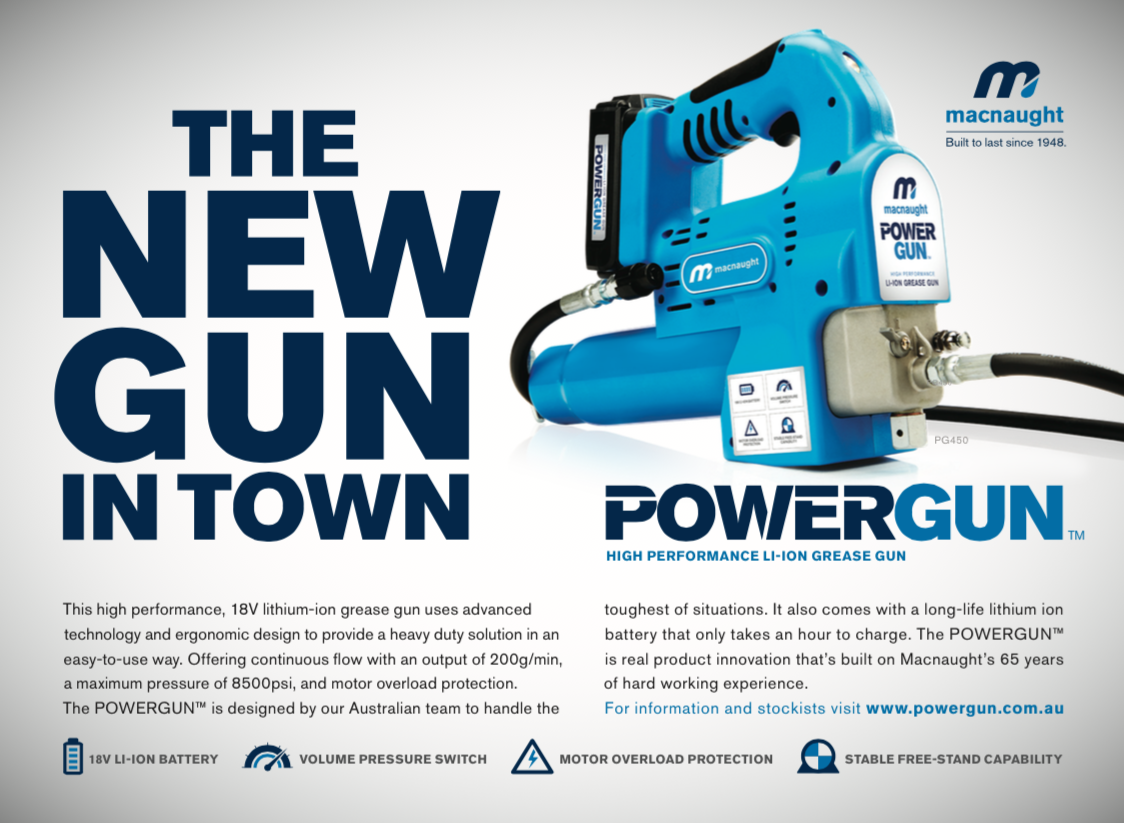 This high performance, 18V lithium-ion grease gun uses advanced technology and ergonomic design to provide a heavy duty solution in an easy-to-use way. Offering continuous flow with an output of 200g/min, a maximum pressure of 8500psi, and motor overload protection.
The POWERGUN is designed by our Australian team to handle the toughest of situations. It also comes with a long-life lithium ion battery that only takes an hour to charge. The POWERGUN is real product innovation that's built on Macnaught's 65 years of hard working experience.