Thu, November 17, 2016 | Bay Engineers Supplies Blog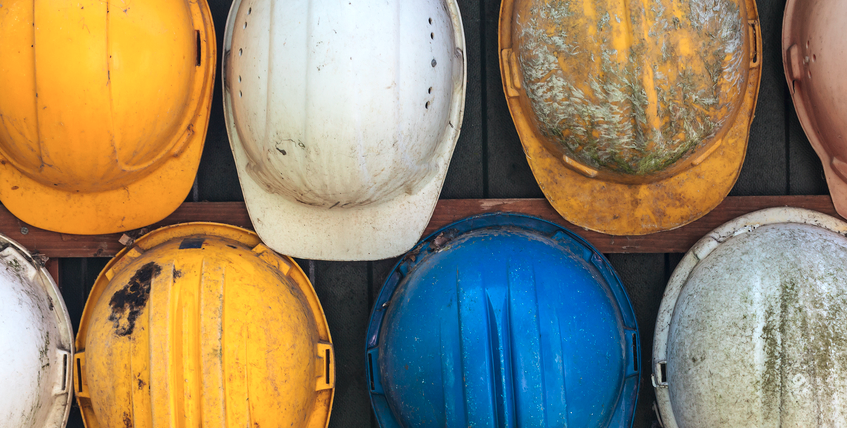 Will your Hard Hat protect your Melon?

Hard Hats take a lot of knocks throughout the course of the day. Heat, chemicals and general mistreatment of your Hard Hat can add to the demise of the structural integrity and reduce its overall protective properties.
Bay Engineers Supplies has created some tips on how to get the best life out of your Hard Hat so that your head stays safe.
Even though it may look cool we would suggest not decorating your Hard Hat with any stickers or paint as both adhesives or coloured paint can affect the structural integrity of the Hard Hat.
Be sure you aren't using harsh solvents or chemicals when cleaning your Hard Hat either. Always remove the suspension system first and clean your Hard Hat with mild soapy water.
Good Hard Hats are typically tested before being certified in extreme conditions. They will be heated up to 50 degrees celsius or cooled down to sub minus temperatures. In the heat of Summer, Hard Hats are often at risk when locked in hot vehicles or left stationary on top of trucks or cars parked in the Sun. Extreme heat and cold can have a negative affect on structural integrity.
Although durable you should really treat your Helmet with the same care you would have for a laptop, tablet or mobile telephone. Tossing your Hard Hat around the Smoko Room or into the back of the ute isn't recommended either.
​Your safety could be at risk if your Hard Hat receives what may appear to be a hairline crack. If your Hard Hat sustains a forceful knock or a drop be sure to look for splits or fractures.
A Helmet will not last forever as sweat and dirt adds to the deterioration of inside webbing. If you choose to replace that webbing be sure you select webbing that has been supplied by the same manufacturer and that has been tested with your specific model. When you are first issued a Hard Hat the Issue Date must be written into the helmet on the manufacturers label in the helmet.
​Manufacturers recommend getting yourself a new helmet shell every three years and a new harness every two years.
​Inspect your Hard hat on a regular basis. Look for chips, cracks, or anything else suspect. If it looks unsafe…it probably is.
Need a new Hard Hat? Have a look here for our full range of head protection helmets.