Tue, September 12, 2017

Masterlock and SafeSite want to help you stay safe!
Failure to isolate hazardous energies in the workplace continues to be a significant cause of serious injuries and fatalities in New Zealand workplaces. Everyone has a part to play in ensuring their workplace is safe and free from these foreseeable risks.
The recent introduction of new WHS laws are aimed at reducing the number of workplace injuries and deaths, and the WHS' supporting Codes of Practice around Managing Electrical Risks, Confined Spaces and Managing Risks of Plant all refer to use of safety padlocks as best practice during de-energising and isolation procedures.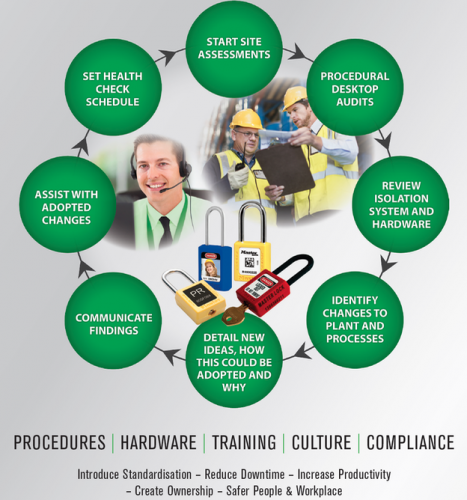 Ask us about how we can help you to develop customised isolation solutions that are designed to meet the specific needs of your workplace.
Our lockout/tagout program includes:
Site walk to understand how best practice in lockout tagout can be applied to your workplace
Desktop reviews of existing isolation procedures, or develop new procedures
Provide up to date information on the legal requirements for Safe Systems of Work
Efficient and cost effective isolation padlock systems
Universal fit lockout devices to suit virtually all mechanical and electrical isolation points
Custom isolation tags, permit stations and isolation activity boards
Plant and padlock labelling systems, including RFID ready solutions